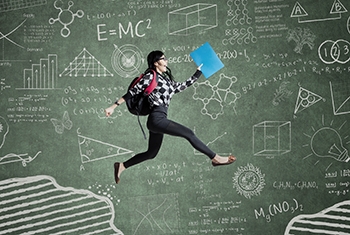 Innovative students awards series
The Innovative Students Awards Series, sponsored by the Azrieli Institute for Systems Biology, is designed to encourage cross-lab, student-led research initiatives.
On November 7th, 2016, students, postdoctoral fellows, lab managers, and PIs from the various systems biology research groups on campus gathered to present new and innovative ideas for research projects. Following the presentations, fifteen proposals were chosen through a direct vote by PIs from the systems biology community. The winning labs received grants - ranging from $5,000 to $10,000 USD - to cover each project's research costs.
The winning students and projects were:
Uri Weill (Prof. Maya Schuldiner), Dan Davidi (Prof. Ron Milo)
Topic: A global characterization of the effect of tags on protein structure and function
Christoph Thaiss (Dr. Eran Elinav), Dr. Diego Jaitin (Prof. Ido Amit)
Topic: A new perspective on fat
Leora Schein-Lubomirsky (Prof. Joel Stavans), Dr. Rinat Goren (Prof. Joel Stavans)
Topic: Anabaena – Developmental Pattern Formation
Sivan Kaminski (Prof. Tzachi Pilpel), Lian Narunsky Haziza (Dr. Ravid Straussman)
Topic: Can evolution in heterogeneous populations lead to co-dependency within the population?
Yael Korem (Prof. Uri Alon), Dr. Shlomit Reich-Zeliger (Prof. Nir Friedman)
Topic: Division of labor strategies in T-cell differentiation
Dr. Roni Rak (Prof. Tzachi Pilpel), Dr. Arie Ryvkin (Prof. Nir Friedman)
Topic: Do codon usage and translation efficiency affect T-cell selection?
Dr. Gilad Yaakov (Prof. Naama Barkai), Moshe Kafri (Prof. Naama Barkai), Eyal Metzl-Raz (Prof. Naama Barkai), Amir Goldberg (Prof. Ido Amit)
Topic: Dynamic kin analysis by cell lineages
Nofar Mor-Sefer (Dr. Jacob Hanna), Yoach Rais (Dr. Jacob Hanna), Elad Chomsky (Prof. Amos Tanay)
Topic: High-throughput sequencing based approach for understanding protein complexes
Miri Adler (Prof. Uri Alon), Rom Shenhav (Prof. Shalev Itzkovitz), Efi Massasa (Prof. Shalev Itzkovitz), Dr. Avi Mayo (Prof. Uri Alon)
Topic: Inferring spatial sources of variability in mammalian tissues from Pareto fronts
Raz Bar-Ziv (Prof. Naama Barkai), Dr. Yifat Cohen (Dr. Noam Stern-Ginossar), Orel Mizrahi (Dr. Noam Stern-Ginossar)
Topic: LOT-Seq: A novel method for studying spatial transcriptomics
Dr. Arnau Sebé-Pedrós (Prof. Amos Tanay), David Lara-Astiaso (Dr. Ido Amit)
Topic: Probing the evolution of genome regulation by aptamer-based chromatin profiling
Michal Chapal (Prof. Naama Barkai), Yulia Gordon (Prof. Naama Barkai)
Topic: Reconstruction of Cell Linage of Asymmetric Division
Yoach Rais (Dr. Jacob Hanna), Daoud Sheban (Dr. Yifat Merbl)
Topic: Revealing the post-translational modification landscape of chromatin-bound regulatory proteins
Uri Weill (Prof. Maya Schuldiner), Dr. Ifat Buchman Lev (Dr. Schraga Schwartz), Dr. Modi Safra (Dr. Schraga Schwartz), David Wiener (Dr. Schraga Schwartz)
Topic: Uncovering the role of N6-methyladenosine in meiosis using novel genome-wide Tet-off libraries to measure RNA decay
Dr. Aldema Sas-Chen (Dr. Schraga Schwartz), Dr. Ronit Nir (Dr. Schraga Schwartz), Ilya Vainberg Slutskin (Prof. Eran Segal)
Topic: Who modified my RNA? New insight into the tale of snoRNA-guided RNA modifications
Read More
about Innovative students awards series