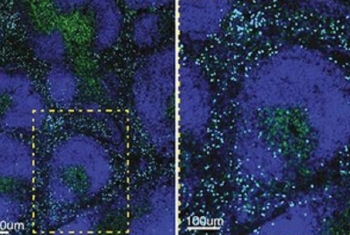 Mapping immune cell niches
Immune cell function is strongly dependent on dynamic interactions with the surrounding cells and tissues—the microenvironment—in which the cell finds itself. Immune cells have a wide variety of niches throughout the body, but scientists have been technologically stymied in their efforts to characterize and map how such spatial differences affect gene activity and function.
Prof. Ido Amit and Dr. Ziv Shulman of the Department of Immunology, together with their colleagues at Weizmann Institute of Science and in Italy, have developed a method, called NICHE-seq, that combines light-activated fluorescent markers, two-photon microscopy, and single-cell genetic sequencing to infer the cellular and molecular make-up of different immune cell niches.
Read More
about Mapping immune cell niches