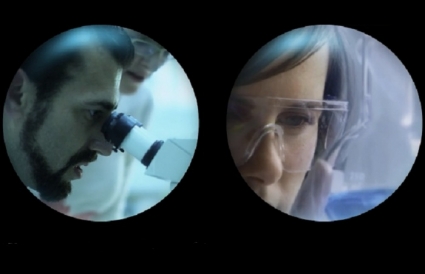 Video lenght:

01:52
The Azrieli National Institute for Human Brain Imaging and Research provides the ideal platform for promoting ongoing and new research initiatives, fostering collaborations, increasing intellectual exchange, and attracting the brightest young scientists to the Weizmann Institute of Science. As the focal point of all brain-related research on campus, it drives advancement in terms of technologies and infrastructure, new research directions and experimental approaches, support for multi-disciplinary collaborations, and the expansion of education and intellectual exchange activities.
For 25 years, the Azrieli Foundation has quietly funded institutions as well as operated programs on the ground in Canada and Israel. The Foundation supports scientific and medical research, higher education, youth empowerment and school perseverance, architecture, Holocaust education, music and the arts and quality of life initiatives for people with developmental disabilities.
The Azrieli Foundation website

L to R: Prof. Daniel Zajfman, Sharon Azrieli, Stephanie Azrieli, Naomi Azrieli and Danna Azrieli at the Annual General Meeting of the International Board of the Weizmann Institute of Science, November 2015.