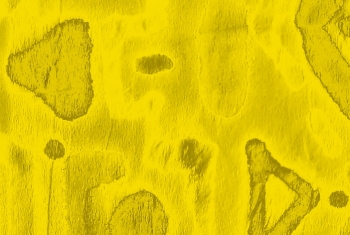 Crown nanoplatelets
In recent years, scientists have been experimenting with combining semiconductors at the nanoscale, creating new nanostructures with interesting optoelectronic properties. Among the different colloidal nanostructures that can be made are 2D nanoplatelets, named for their thin tray-like shapes when seen through an electron microscope. They combine strong and weak quantum confinement regimes--which, on the one hand, yield a band-edge emission peak at discrete wavelengths; and on the other hand, yield a large band-edge oscillator strength and fast emission lifetime that scales with the area of the nanoplatelet.

The thickness can be controlled with monolayer precision. They also exhibit a high, two-photon absorption coefficient, and the 2D shape leads to opportunities for self-assembly and ultrafast Förster energy transfer between the nanoplatelets. These properties allow them to be tuned for a variety of optoelectronic tasks.
A variety of cadmium-based nanoplatelet heterostructures have been synthesized. Scientists have discovered that one can laterally extend the nanoplatelets by growing a second material around the edges, creating a so-called core/crown configuration. Prof. Dan Oron's group, in the Department of Physics of Complex Systems, with collaborators in Belgium, created a number of different core/barrier/crown nanoplatelets and explored their optoelectronic properties. They showed that the core/barrier/crown structure enables two-photon fluorescence up-conversion and — due to a high nonlinear absorption cross section — even allows them to up-convert three near-infrared photons into a single green photon. These results demonstrate the versatility of 2D nanoplatelets in achieving unique optoelectronic properties.
Read More
about Crown nanoplatelets