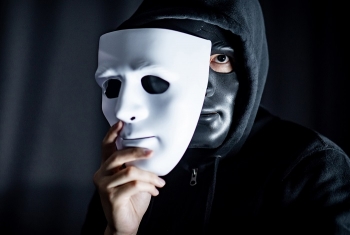 Fake or duplicate e-identities
Fake or duplicate e-identities—called sybils—can cause serious harm to digital communities, by undermining consensus, tilting decisions, or even taking over. Preventing sybil infiltration may prove crucial to an e-community's survival. Prof. Ehud Shapiro from the departments of Departments of Computer Science and Biological Chemistry set out to explore and identify the conditions under which an online community of predominantly genuine digital identities would be able to grow without generating an increased risk of the presence of sybils.
He considered an initial community with low sybil penetration, and that wished to admit new members without admitting too many sybils. As it is not realistic to expect that zero sybils would be admitted, Prof. Shapiro's goal was to keep the fraction of sybils below a certain threshold. He showed that an e-community can tolerate up to one-third sybil penetration and still function democratically. Still, the fewer the sybils, the smaller the majority of genuine e-identities needed to be, in order to maintain the integrity of the decision-making process despite the sybils' presence.
In a separate study, Prof. Shapiro delved deeper into the specific conditions needed to maintain a safe digital community by creating a "trust graph." In this graph, depicting a model community, he assigned a vertex for each identity, categorized the relationships between the owners of the corresponding identities, and distinguished the genuine identities from the sybil identities. Additionally, he differentiated between the genuine identities, labeling those do not trust sybils as "honest" and those that do as "corrupt."
Using these trust graphs, Prof. Shapiro proposed a method that identified the conditions (e.g. the type of identities, their relative fractions, and their trust relations) under which a digital community may grow while keeping the percentage of sybils low.
Read More
about Fake or duplicate e-identities