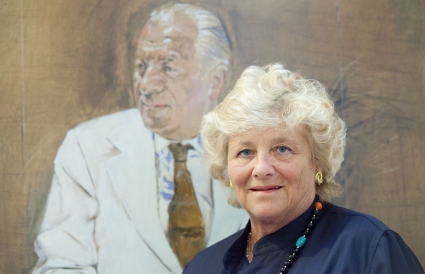 The Clore Israel Foundation
The Clore Israel Foundation is a philanthropic foundation established by the late Sir Charles Clore in 1965, under the name Keren Clore. Sir Charles later established the Charles Clore 1979 Israel Foundation, as a vehicle for furthering his involvement with the State of Israel. Upon Sir Charles' death in 1979, his daughter, Dame Vivien Duffield, became the Chair of both foundations, which subsequently merged. The unified organization was renamed the Clore Israel Foundation in 1998.
The Clore Israel Foundation has been at the forefront of charitable endeavors in Israel since its establishment. The Foundation supports large and small organizations alike, for projects ranging from major construction and renovation of buildings, to smaller-scale projects, all of which have the potential to make a positive impact on the world.
ADDITIONAL SUPPORTERS
The Helmsley Charitable Trust
Real estate entrepreneurs Harry and Leona Helmsley changed the New York skyline and left a tremendous philanthropic legacy during their lifetimes, donating many millions of dollars to a wide range of causes, focusing primarily on health-related institutions and efforts.
The Helmsley Charitable Trust began its active grant making in 2008 after the passing of Leona Helmsley, who left nearly all of the Helmsleys' estate to the Trust. The  Helmsley Charitable Trust has awarded more than $1.6 billion in grants worldwide.
Since 2010, Helmsley Charitable Trust major grants to scientists at the Weizmann Institute have supported research in magnetic resonance, metabolic disorders and Crohn's disease, clean energy, and quantum physics.