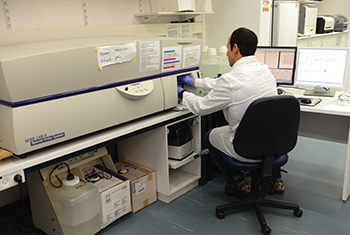 00:47
Activities
The Kleinman Cancer Cell Sorting Facility provides cancer researchers with advanced cell sorting techniques that enable separating and marking different types of cells within the tumor such as immune cells and stroma cells from the transformed cancer cells. It functions as an advanced facility incorporating newly developing technologies while expanding the existing ones in one centralized location on the Weizmann Institute campus.
The facility offers different types of services to scientists and students, including Cell sorters and analysers, ImageStream and CYTOF measurements.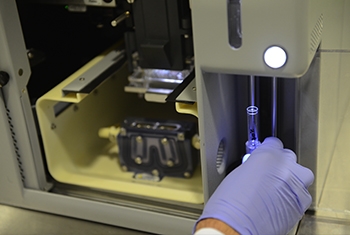 Cell Analysis tools
These devices are capable of analyzing single cell samples stained with multiple fluorescent colours. Currently, this unit has two cell analyzers, one with five lasers and another with three lasers. This unit is heavily used by both scientists and students. Due to its popularity, plans are underway to purchase three additional devices in the near future. This will enable the unit to maintain an available device for ad hoc work orders at any given time.
LSRII-new cell analyzer with five lasers
LSRII cell analyzer with three lasers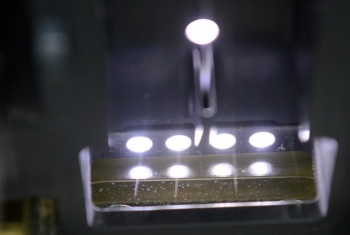 Cell Sorting
Instruments in this unit serve to analyze and sort cells from chosen populations in a precise manner and deposit them into tubes or plates. This can be done under sterile conditions. The unit currently holds four cell sorters, each with a different number of laser beams and thus a different output. One device also offers analysis with near-UV light.
FACSAria-FUSION with five lasers. The blue, yellow-green and red can be used either with the violet or the nUV
FACSAriaIII cell sorter with four lasers
SORP FACSAriaII cell sorter with five lasers
FACSAriaII cell sorter with three lasers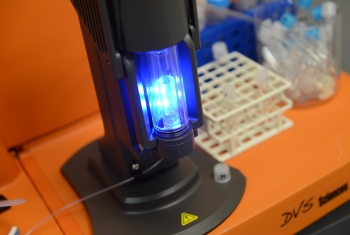 CyTOF
This unique device uses mass spectrometry for analysis of single cells by labelling them with stable heavy metal isotopes. The existing Helios device can analyze data with relatively high speed and resolve over 40 metal probes with minimal signal overlap. This unit currently meets scientific needs at the Weizmann Institute, but might expand in the future to include a second device with advanced capabilities.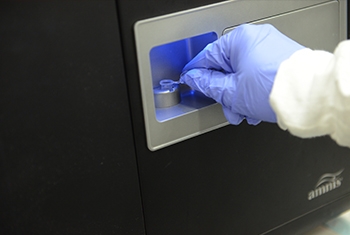 ImageStream
This service is based on the ImageStreamX Flow Imager system, which enables imaging cells in flow. The ImageStream can collect 12 channels of brightfield and fluorescence and quantify staining intensity, pattern, localization, and morphology. As part of the establishment of the Kleinman Cancer Cell Sorting Facility, a second ImageStream device was purchased.
ImageStreamX Flow Imager systems with 5 lasers (two similar devices)